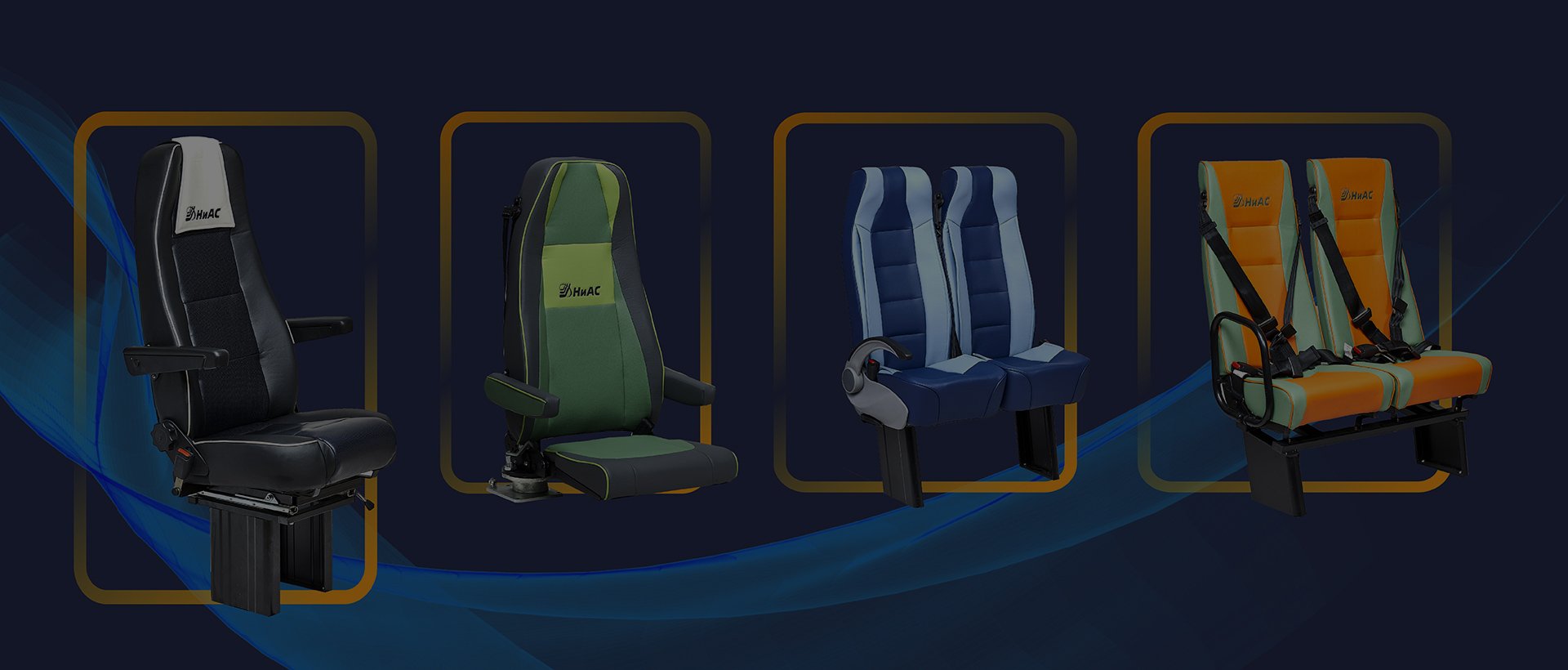 Bus seats, seats for special vechicles and components
Full cycle production of seats and components for buses, vans and special vechicles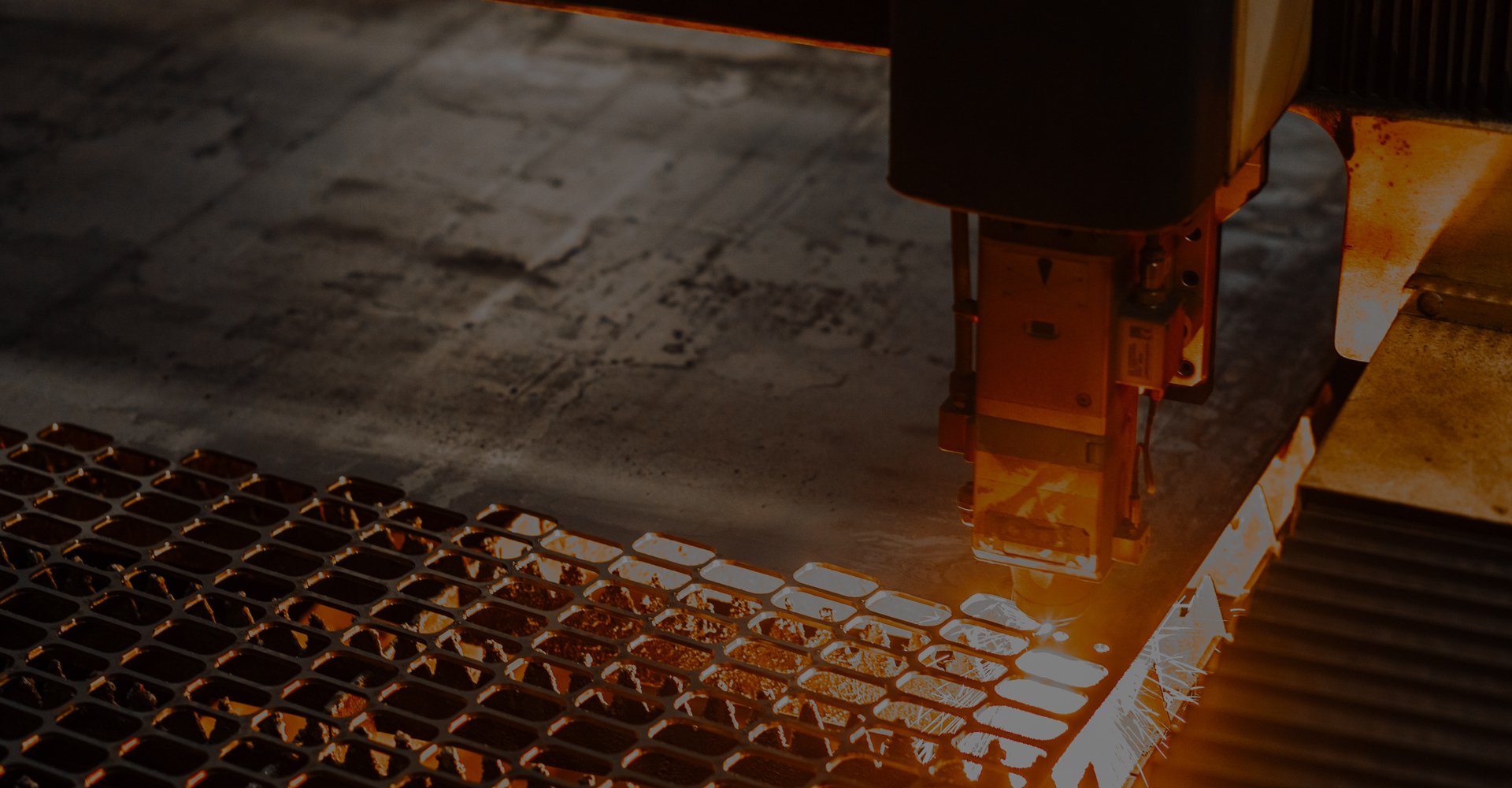 High tech services
- Laser, gas and abrasive cutting, cold stamping and bending metal
- Turning, milling and welding services
- Powder coating

Certified manufacture
Our products are manufactured on European equipment in accordance with the current standards of the ISO 9001 series.
LLC NiAS manufctures high quality bus seats for all types passangers vechicle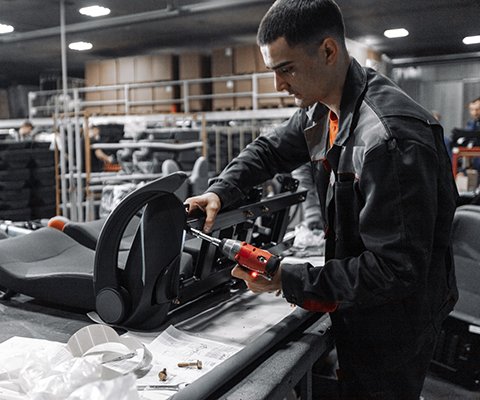 Our products are manufactured on European equipment in accordance with the applicable international standards of the ISO 9001 series.
The shapes of the seats are selected in such a way as to provide the highest comfort and safety on the road.
All the components produced by the development of our designers
The priority of our team is the readiness for continuous development and creation of new products. A variety of fabrics, interesting forms of upholstery make the seats bright and breathe life into the interior of the car. We will fulfill your desires using exclusive materials or leather. By purchasing products of NiAS you can get products of European quality at a reasonable price.
We are glad to offer you seats for minibuses Ford, Iveco, Fiat, Gazelle and many others.
We also have seats for vans designed for conversion into vans in special vehicles. Our seats satisfy all the requirements and state standards for minibus seats for state and defense orders.
Seats for buses are also quite wide. We tried to take into account everything so that the trip of passengers was as comfortable and safe as possible. With the help of a huge number of options in the layout of the seats, you can choose exactly the set of bus seats that will meet all your requirements.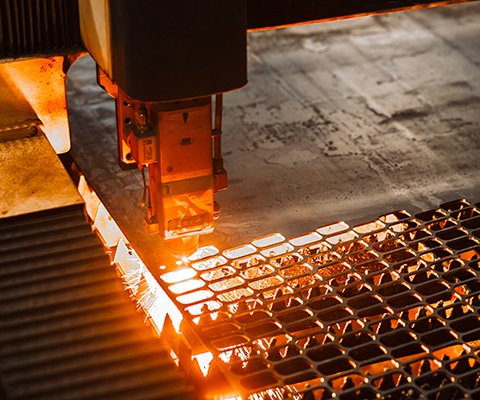 In the arsenal of our company a wide range of high-precision innovative equipment for the manufacture of automotive components:
Laser cutting complex
Hydraulic guillotine
Press brake
Hydraulic presses from 25 до 250 t
Pipes bender with numerical control system
Milling machine with numerical control system
Lathes
Semiautomatic welding machines
Band saws 
Miter saws
Automatic Powder Coating Complex
High pressure filling machine
Production capabilities enable us to provide a range of metalworking services. Modern high-tech equipment and qualified specialists allow us to produce high-quality products of any complexity in the shortest possible time.
"Компания НиАС обладает высококвалифицированными кадрами, своевременно реагирующими на все поступающие вызовы и запросы заказчика. За время нашего сотрудничества мы убедились в высоком качестве поставляемой продукции, а так же надежности компании, как партнера."
Благодарим компанию НиАС за плодотворное сотрудничество. Хотелось бы особо отметить отличное качество Вашей продукции и высокий уровень профессионализма и квалификации всего коллектива организации.
«ООО «НиАС» является нашим постоянным партнером в области комплектации сиденьями производимых нашей компанией автобусов и спецтехники. За время длительного сотрудничества ООО «НиАС» смогла неоднократно подтвердить свой высокий профессионализм и компетентность».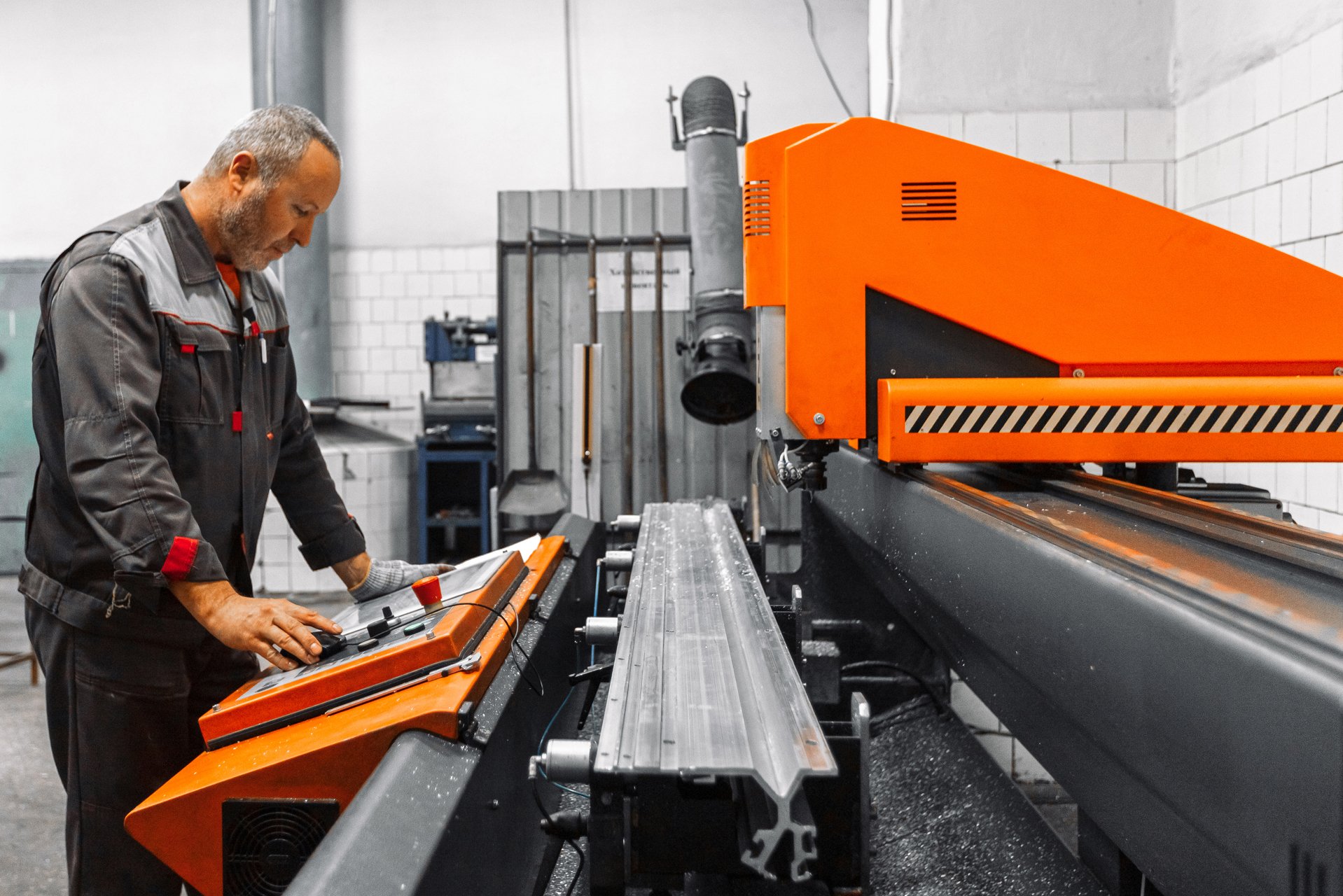 NiAS LLC was nominated for the Best Enterprise in Russia 2019.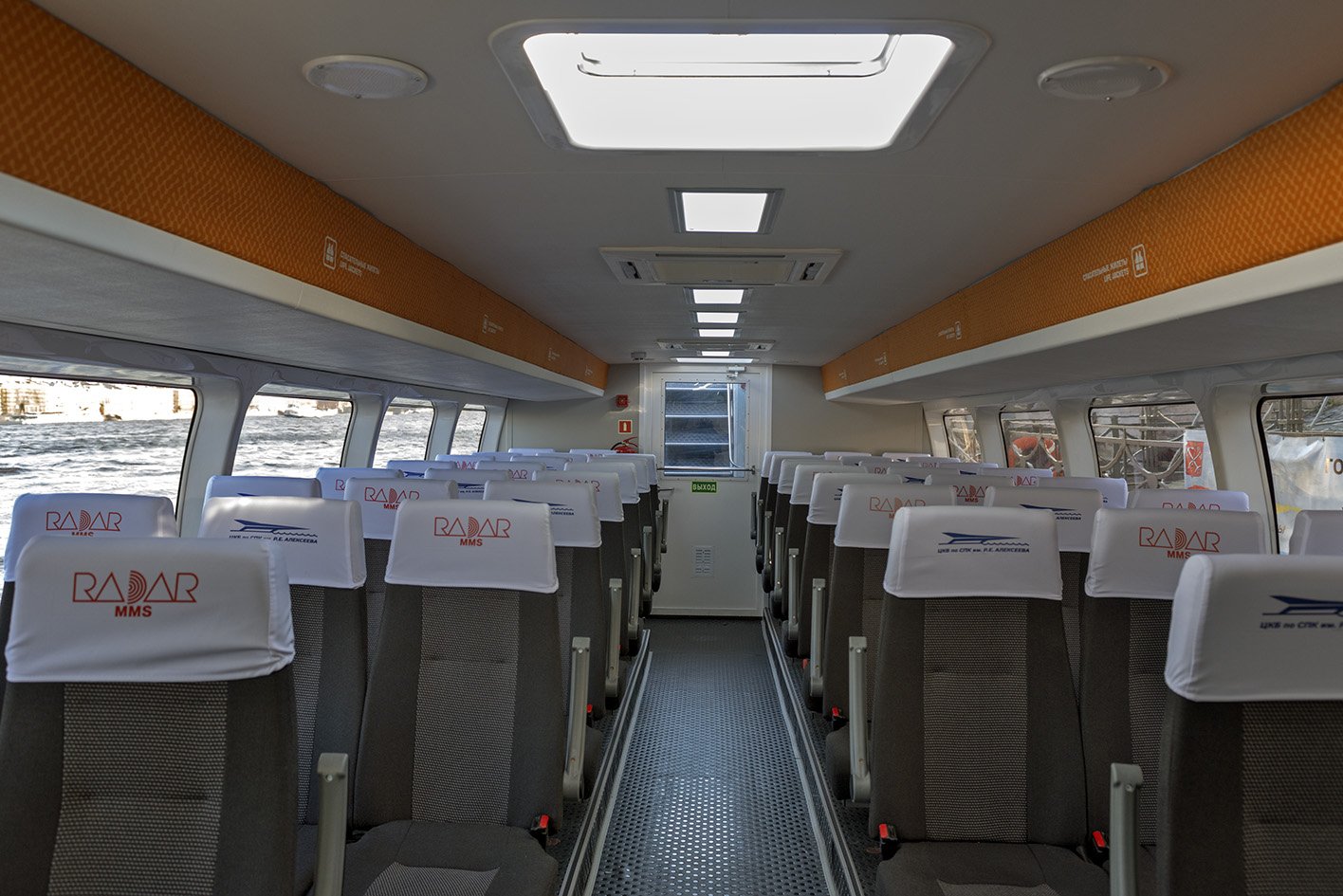 ООО «НиАС» обеспечивает сидениями суда на подводных крыльях «Валдай 45Р»